At La Jolla Piano Institute, we don't just teach, we motivate!
Our philosophy involves training the student to think in terms of sounds instead of notes. Language has the same basis. We learn to speak by hearing the sounds aurally, not visually. Later, we learn to read to the sounds already learned as a spoken art and not the other way around.
Marden Abadi, founder of the La Jolla Piano Institute, knows about motivation and dedication. He began playing the piano at the age of five and perfected his craft following years of serious study.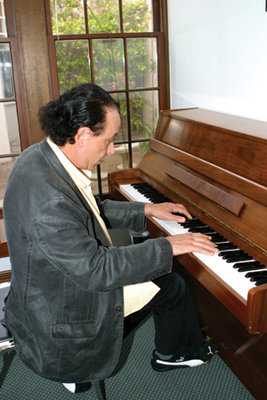 Mr. Abadi has successfully taken the Suzuki philosophy and expanded and adapted it to fit his style of music and the needs of his American students. His goal in teaching is not unlike his goal in the monument concerts: to bring music closer to people.
See his students putting the Suzuki method to use at the annual recital!